For our customer's protection and ours, we have the following methods of establishing new users:
When the Pontem application is delivered, whoever is our primary contact for the software is provided with the master administrative credentials that allow for logging in as a super-user that can create and manage user profiles. This allows the primary user for our customers to create, edit, and delete passwords for staff as they come and go without needing assistance from Pontem.




If the primary administrator prefers, we can work with them directly to make user profile additions and adjustments for their authorized staff.

If options 1 and 2 are inconvenient, we can work with the staff person in need of the login information with permission from the primary administrator.
NOTE: These instructions are for the latest application version. If you are not sure if you are at the latest version, we recommend you Check for Upgrades before you continue.
Basic Steps for Managing User Profiles

Open your Pontem application and log in with the PontemAdmin user.


If you do not remember the password, you can send a request to our helpdesk by clicking HERE.
Click Edit on the menu bar in the application's main window.
Select Adjust Preferences from the Edit options

Click the > next to the 'Security' folder
Click Users folder to display the list of user profiles

Look for the User Profile in the List and:

If it is not in the list (new user), Click the New User button
If you see it in the list, Click\select the record in the list and Click the Edit User button
If you see a User profile in the list that is no longer valid, Click\select the record in the list and Click the Delete User button
Adding or Editing a User Profile
After Clicking on the New User or Edit User button, the User Profile Detail page is displayed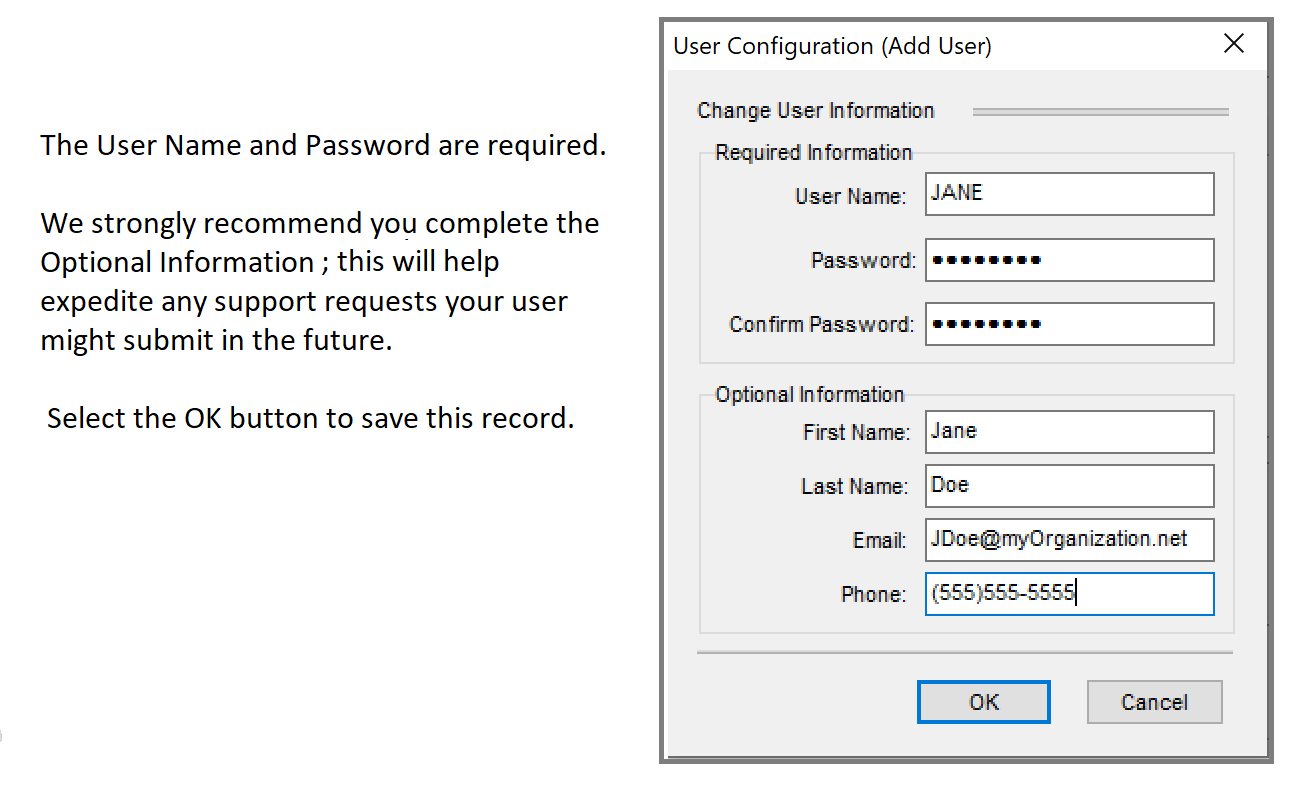 After Adding a New User
After adding a new user, you need to give them access to functions within the application. Typically you add them to a Security Group that already has the allowed "rights" to the functions they will be using.
Click on your new User Name in the list; it will be highlighted in blue.
Click on the "Groups" button below the list to open the Assign Groups dialog.
Select the Group that you want to assign the user to.
Click on the Add Item button to move the group name to the "This Users Groups" list.
Click on the OK button to make the assignment permanent. Note: This assignment can be change in the future.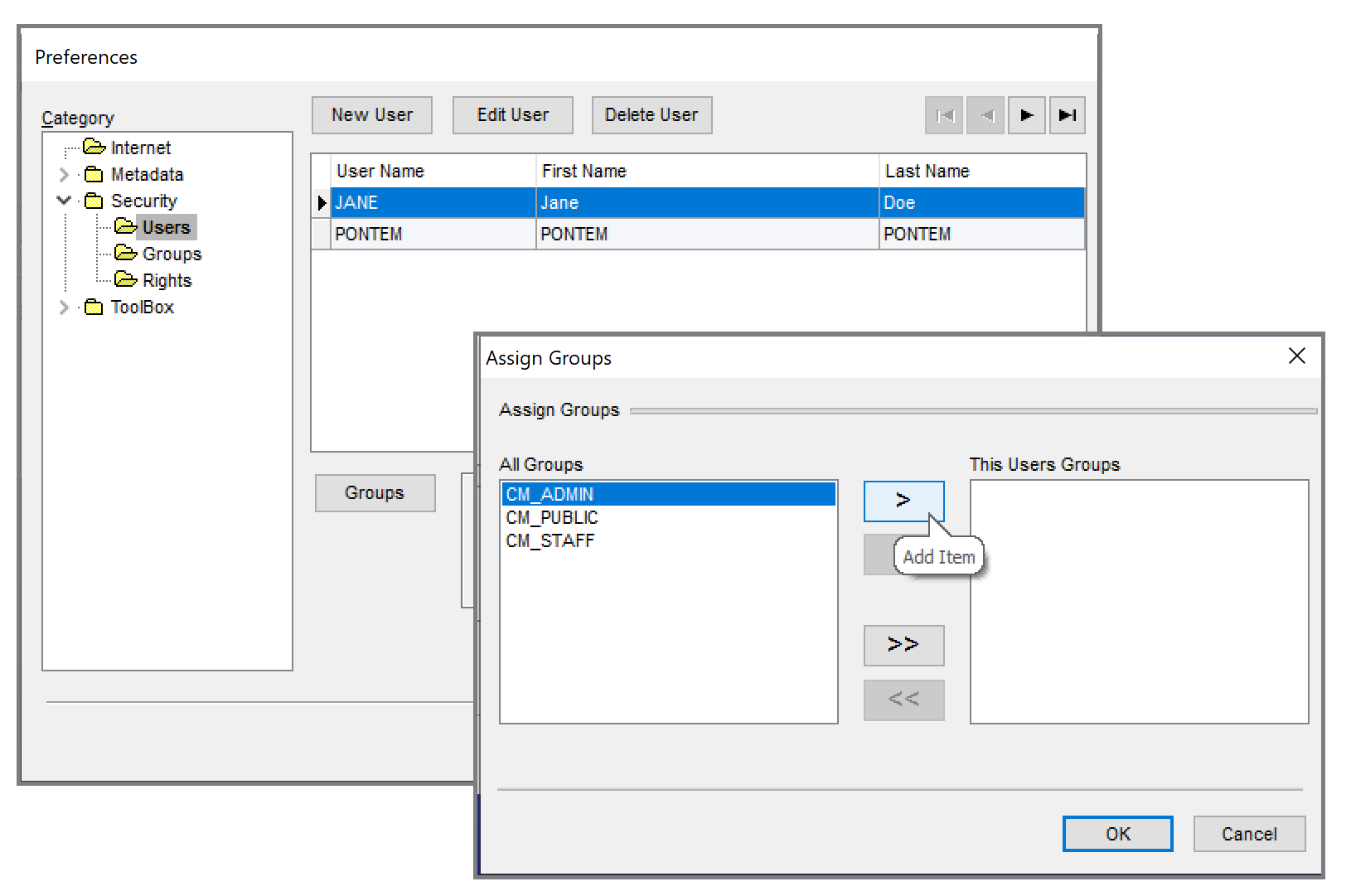 Test The Login for this Profile
Close out of your application completely and relaunch to test the new or changed login

We recommend you test the log in at this PC first.

Also test the log in at the PC where the user normally works